Ever since we watched Adele Blanc-Sec, I've been revisiting the Edwardian-era (1901-1910). I actually research this period for my dissertation but my topic is set in Japan (where it becomes "Late Meiji" instead!). So Western Edwardian-era fashion and history strikes me as deliciously exotic and about as "real" as The Wizard of Oz (the original series was published 1900-1920).
Speaking of The Wizard of Oz…
At the start of June, I made it a goal to read every night instead of puttering around on my phone. One other thing I did was download all of the original Oz books for free on Kindle. (Did you know there are actually 40 "canonical" Oz books??? What the heck).
Dorothy always struck me as an empty earmark for the reader to follow as she explored whatever fairy land she visited. On the other hand, OZMA was fascinating: she was an all-powerful fairy queen trapped in the body of a poor scrubby little boy named Tippetarius!
Ozma was always drawn with raven hair, pinned with poppies near her temples, and was often described as so beautiful that she defied description!  The funny thing is, the author originally described her as a ruddy blond but illustrator John Neill usually drew her as a dark-haired fairy. Funny how the film Return to Oz reverts back to blonde.
Oz always tickled my childhood obsession with magical amulets: silver shoes (or ruby red slippers), a magic belt taken from a Gnome King, or even Johnny Dooit's chest of tools. So it was natural that I associated Ozma's golden, poppy crown with some deeper power.
Why poppies? It was common in Art Nouveau to draw women with flowers adorning long loose hair – including poppies.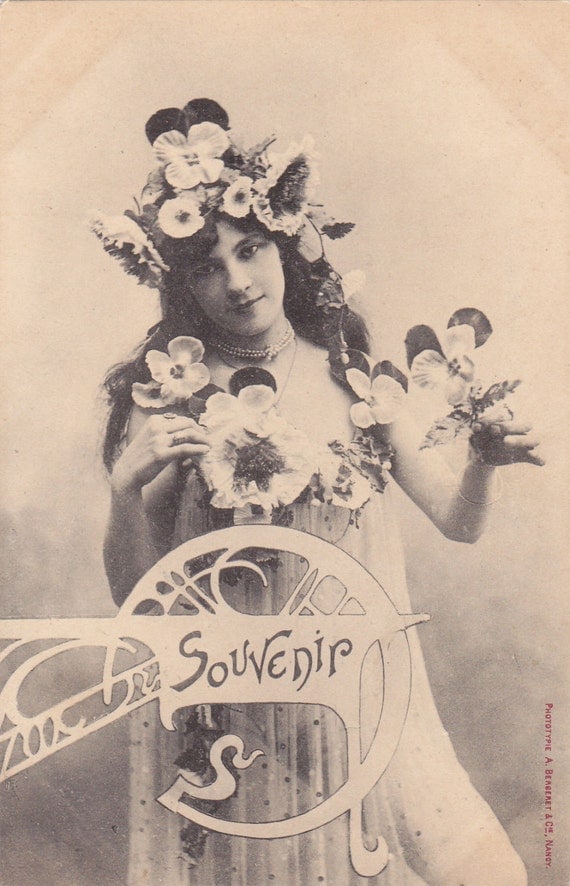 But…Poppies have always symbolized death and sleep, especially the 100 years of sleep. Baum already had incorporated this into his own work with the scene of the witch's deadly poppy fields.
Poppies are memorial flowers in many Western nations. In ancient Greek mythology, Demeter created the poppy as a sleep aid. Hypnos (god of sleep) and Thanatos (god of death) are drawn clutching a poppy bouquet in John William Waterhouse's Hypnos and Thanatos: Sleep and His Half-Brother Death (1874). You can read more about poppies and their symbolism here.
Does this symbolize Ozma's powers, cast over Oz as an enchanted "sleeping" fairyland that is tucked away from the rest of the universe? Does her sweet, girlish appearance belie a terrible power of death?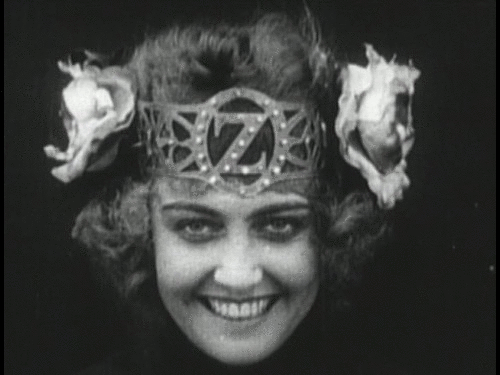 Something to think about as I hunt down the other "canonical" books!
Here are two of my favorite images of Ozma: Ozma is no longer a little girl who befriends Dorothy but is like a Gibson Girl Super Heroine.
Now if only I could wear poppies in my hair and lead a lion/tiger drawn chariot across the Deadly Desert! In my dreams, I'd wear this: