From: Sailor Moon S
Episode 97: "The Labyrinth of Water! Ami is Targeted" or「水のラピリンス! ねらわれた亜美」
Mizuno Ami is feeling unsure of herself, wondering if all she has is her ability to study. Shouldn't a person have more beautiful dreams, she wonders. She decides to clear her head with a swim at the gym pool.
But she isn't alone. The glamorous Kaioh Michiru is also swimming that day and she in fact challenges Ami to a race. "You came from a world of water in your past life as well, didn't you?" Michiru muses.
Although she is slightly faster than Michiru, Ami allows them to tie. As Haruka explains, Ami "isn't the type that is confident in herself so, she unconsciously avoided a confrontation."  When Michiru calls her out on this, Ami tears up and runs away. Of course, they have a rematch at the end of the episode with Ami learning the lesson of the day
"It is important to not run away and give it everything I've got!"
There really are two things I took away from this episode.
Lesson 1. Why don't I feel as vibrant when pursuing my dreams?
It isn't that Ami's dreams are less beautiful but that she isn't facing them honestly and pouring her energy into pursuing them. She's holding herself back out of fear and self doubt, especially when up against some real competition).
Lesson 2. I need a new swimsuit so I can look as cool as ice as Michiru.
Her other suits in the series are usually cute. I am deliberately not including that hot mess of a suit she wore in the first half of the episode.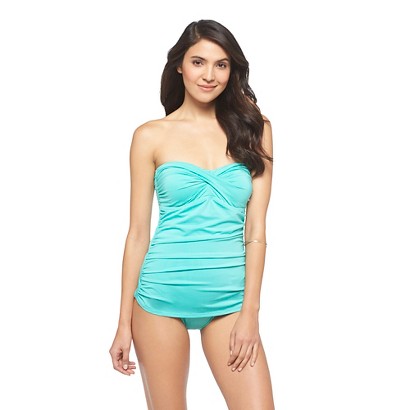 Too bad this black one isn't in stock, but the twisty one is at Target. They also sell a regular cut version here that is more of an exact match to the one in the show (but I personally like the longer one).
It is HOT here in California and to supplement my running on off days, especially after hurting my knees, I'm swim swim swimminngggggg! Friday was my first day swimming in the lap pools at the local YMCA. Not as glamorous as a high rise indoor Tokyo pool, perfectly empty and crystal clear, but it still felt nice. Maybe I also came from a world of water in my past life.